"Our goal to support health and social care organisations in providing compliant, expert and compassionate care has helped us become one of the fastest growing staffing agencies in the healthcare sector. Our candidates are at the heart of what we do as we wouldn't be able to excel without their hard work and support". 
Residential Care Home
React HCP are the leading provider of temporary healthcare recruitment services in the North West UK. Supplying into NHS Trusts, Mental healthcare establishments, local care homes, and the private sector, we have established a reputation for providing a quality of service and integrity that is second to none. Our specialist teams have built invaluable experience in meeting the unique challenges of their specialisms, enabling them to provide an unparalleled service to clients and candidates.
Nursing Home
A key provider of general and specialist qualified nurses, theatre staff and healthcare assistants, supplying the NHS and the private sector. 
Social Care
A supplier of high quality social care workers ranging from care assistants through to qualified social workers.  
Allied Healthcare Jobs with React HCP
As a leading UK recruitment agency for allied healthcare professionals, we have the best temporary and permanent roles across the NHS and private healthcare sector. As a NHS approved framework supplier, we can offer you vacancies before other agencies. We provide competitive rates of pay, excellent benefits and rewards, and offer new job opportunities every day.
Specialist Mental Health
Offering mental health support workers to suit your individual staffing needs including psychological therapies, community mental health, substance misuse, CAMHS and everything in between.  
Private Hospital
We supply highly qualified and well vetted healthcare professional to the private health sector. Our trained workers will provide support that is tailored to your services, ensuring 100% customer satisfaction to your client.
Semi and Independent Living
Our semi-independent homes are ordinary domestic houses; they do not stand out as being different from other houses in the area.Our accommodation for young people offers a structured, supportive and nurturing environment where they have the opportunity to reflect on their past, come to terms with their current situation and make positive plans for their future. They are ideally located; close to shops, schools, doctors and dentist practices, together with a large range of local services for young people with numerous opportunities for leisure activities. In addition, our homes are located in areas with excellent road and public transport links with main line railway stations nearby. From the inside, they are comfortably furnished to create a warm homely feel and have private meeting rooms where young people can meet with their parents and professionals. Young people are encouraged to personalise their rooms when they move in to make them their own and to have friends and family visit them where this is appropriate.
Day Centers
Our trained staff are available to accompany you to the day centre, shopping and all other activities that gives our clients a balance life style within their community.
Supported Living Units
Supported living services can help if you don't want to live in residential care but you're finding it difficult to cope at home. They're a combination of suitable accommodation – which can be your own home – with some forms of personal care (like help with washing or cooking). Some of our supported living homes are shared by 2, 3 or 4 people with a similar health problem, such as a substance misuse problem or a particular disability. Our highly Staff usually visit the home to help you get out of bed, go out to college or work, and do simple tasks such as shopping, housework and repairs. We also help with administrative tasks and personal care.
Secure Unit
Our Healthcare Professionals provide holistic support to people with complex mental health needs. We ensure our services are compliant to meet the NHS specification for support provided to both Medium and Low Secure Services, ensuring that we provide the highest quality of care to enable quick and smooth transitions into local services wherever possible.
Prisons Services
Working with prisoners and within the prison environment can be very challenging but it is also very rewarding. We provide highly qualified staff to support offenders while serving their term and offer support work towards a reduction in re-offending rates and to promote resettlement back into the community.
NHS
We provide various service to the NHS. This varies from Administration, Clinical support staff, corporate services, domestic services, estate services and Support service. We assist within the healthcare system to deliver the best possible care to all her users across the UK.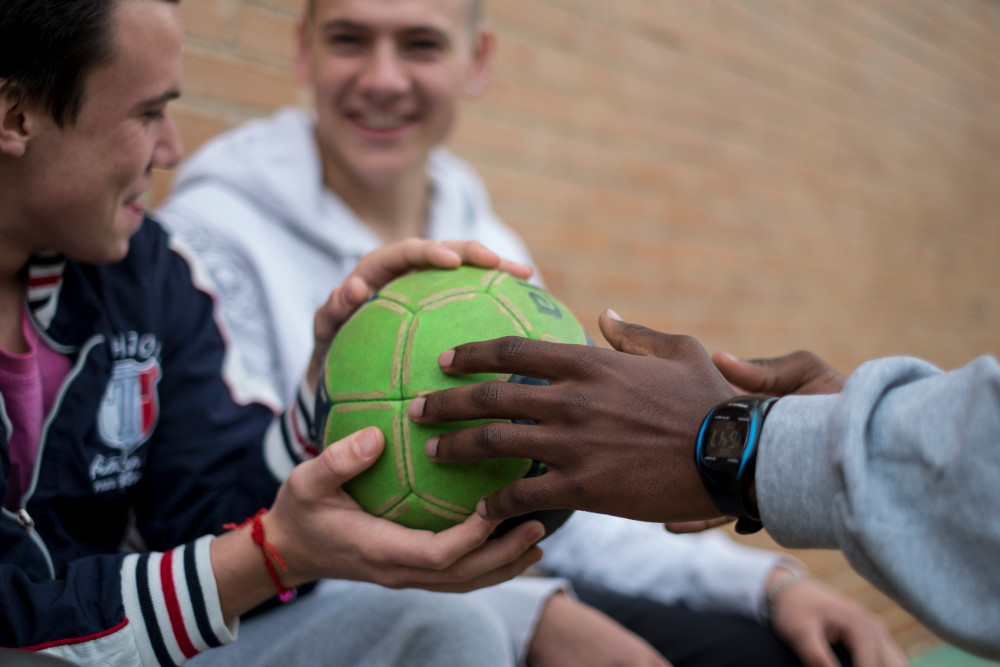 The semi-independent house is staffed 24 hours a day. The level of support provided will be increased or decreased as required and in consultation with the placing authority to meet individual needs, especially for young people with learning difficulties and/or disabilities, as some may require additional 1:1 support.  
Our staff team assesses and documents every aspect of the young person's daily living to establish their level of independence and what areas require support to develop.
We use the "Getting Ready for Adult Life" programme (Published by Rainer, National Leaving Care Advisory Service and The Fostering Network).
We also encourage and support our residents in accessing employment, education and training.
Key-working sessions help young people build up skills in areas that require extra provision until a safe level of independence is achieved and young people can then be supported in the transition to their own home. 
There is no timescale for when a young person should be ready for his or her own home. This is done to ensure the young person is ready and prepared before taking this major step in their lives. Over this time, they will be set up with their own bank accounts, passport, benefits and anything else you would expect someone living independently to possess.
When young people are assessed as ready, staff will begin setting them up in their own homes. This will be a slow transition from semi-independence into a home of their choosing. 
Let us take the weight off your shoulders
Call our team of expert healthcare providers to take on the burden of caring off you. Staff shortage? Worry no more. React HCP is on hand to deliver the care you desire and deserve.
* Be rest assured, your info wont be shared. 
We are a member of

The Recruitment and Employment Confederation (REC)